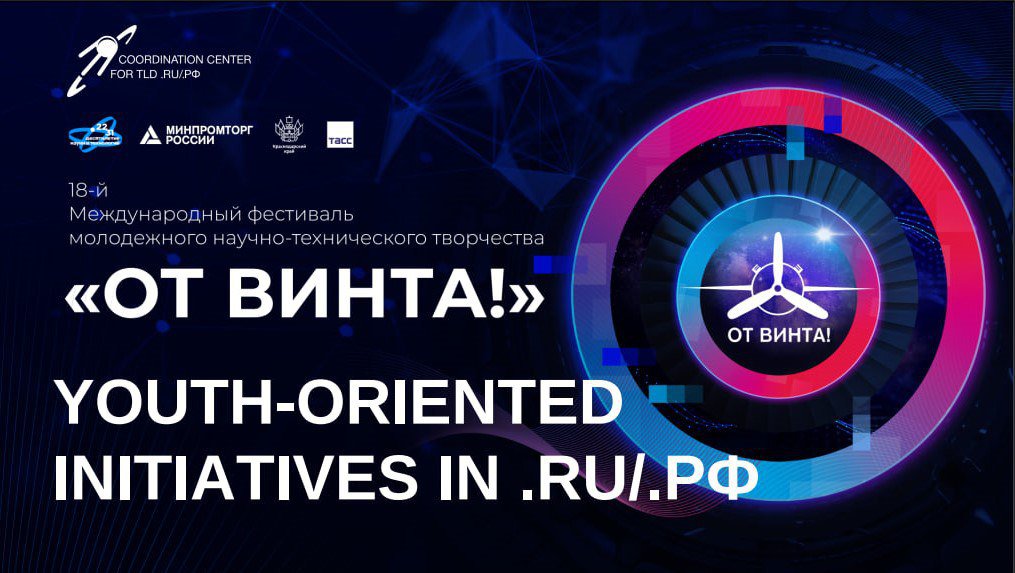 From April 26 to April 29, 2023, in the Krasnaya Polyana Mountain Cluster of Krasnodar, on the site of the multifunctional concert complex "ROSAHALL", the International Festival of Children's and Youth Scientific and Technical Creativity "Ot Vinta!" took place. The event is held under the auspices of the Ministry of Industry and Trade of Russia with the assistance of the administrations of the regions of the Russian Federation. The achievements of past discussions and events will subsequently be presented as part of the World Youth Festival, which will be held in February-March 2024 by the decision of Russian President Vladimir Putin.
The School of International Information Security of the ICIS of the Diplomatic Academy, together with the Youth Council of the Coordination Center for .RU/.РФ domains, held a round table "The role of youth in the development of cooperation in the field of international information security". During the videoconference with foreign colleagues, the participants exchanged experience of youth initiatives in the field of international information security. The IIS School was represented by ICIS researcher, project manager Arevik Martirosyan, who became the moderator of the section, and a member of the Executive Directorate of the IIS School Daria Stepovaya. From the side of the International youth Internet community, the event was attended by experts from various countries such as Australia, Bangladesh, Vietnam, Haiti, Ghana, Costa Rica, Myanmar, Serbia, Tanzania and Ethiopia, as well as the Youth Coalition on Internet Governance (YCIG).
Based on the results of the round table, the possibilities for further interaction between the IIS School and the Festival were discussed. The Festival is a key event of the Ministry of Industry and Trade to support and develop youth scientific and technical creativity and industrial career guidance. The chairman of the organizing committee of the festival is the Deputy Prime Minister of the Russian Federation, Minister of Industry and Trade of the Russian Federation Denis Manturov.